#iorestoacasa
olio di monoi:
cos'è e a cosa serve

Alla scoperta di un segreto di bellezza millenario

In questo periodo di stress è importante prendersi cura di sé e dei propri capelli: #IoRestoaCasa e crea la tua nuova routine di bellezza, regalandoti un trattamento professionale d'eccellenza direttamente a casa tua!
La tradizione è la migliore garanzia di qualità e l'olio di Monoi può vantare ben 2000 anni di utilizzo, oggi è diventato uno degli ingredienti più pregiati e ricercati nel mondo cosmetico, specialmente nell'ambito dei prodotti solari.
Scopriamo insieme la sua storia e sue fantastiche proprietà per la pelle ed i capelli.
In cosmesi esistono numerosi prodotti profumati per il corpo a base di olio secco di Monoi. Dalla morbida texture e dal profumo esotico e inebriante rendono la pelle estremamente setosa e idratata, non ungono e si assorbono molto rapidamente.

Il Monoi Polinesiano è un pregiato estratto oleoso della tradizione locale ottenuto dalla macerazione dei fiori freschi di Tiaré in olio di cocco. L'olio di Monoi è utilizzato regolarmente dalla popolazione polinesiana per la cura del corpo e dei capelli per proteggere, ammorbidire e idratare la pelle, nutrire e lucidare i capelli.

L'olio di Monoi è totalmente privo di sostanze tossiche ed è la pianta più usata nella farmacopea polinesiana tradizionale, sia come prodotto di bellezza, sia per i suoi notevoli poteri medicamentosi. Il Monoi era utilizzato anche dai navigatori Maori durante le spedizioni marittime, come protezione dal freddo, dai forti venti e dalla salsedine del mare.

OLIO SECCO ANCHE DURANTE L'ESPOSIZIONE AL SOLE?
L'olio di Monoi di Tahiti è spesso utilizzato anche all'interno di prodotti solari in olio secco, come abbronzanti e doposole che sono in grado di apportare numerosi benefici a corpo e capelli.

Utilizzati prima, durante e dopo l'esposizione al sole, i solari corpo a base di olio di Monoi di Tahiti idratano la pelle, rendendola setosa e lucente, accentuando l'abbronzatura senza ungere e senza lasciare nessuna sensazione di pelle appiccicosa.

Grazie alle loro potenti proprietà idratanti, ammorbidenti, vellutanti e protettive e alla loro fragranza, i prodotti solari in olio secco nutrono la pelle, intensificano l'abbronzatura e prevengono l'invecchiamento della pelle, causato da un'esposizione solare prolungata e non adeguatamente protetta.
DOVE POSSO USARE L'OLIO SECCO MONOI DI TAHITI?
Capelli: i prodotti a base di olio di Monoi possono essere applicati sui capelli per proteggerli durante l'esposizione solare e da cloro e salsedine: umidi o asciutti, ne bastano poche gocce applicate alle lunghezze. Come impacco nutriente e ristrutturante prima dello shampoo, per renderli luminosi, setosi e facili da pettinare. Particolarmente adatti anche per capelli colorati.

Bagno: poche gocce nell'acqua regalano una sensazione esotica irresistibile e sprigionano un'intensa fragranza paradisiaca.

Viso: il forte potere emolliente dei solari in olio secco è in grado di ammorbidire la pelle screpolata e rugosa, abbronzandola e rendendola più giovane e distesa.

Mani: anche un impacco su mani e piedi renderà la pelle più morbida e vellutata. Si consiglia l'uso anche su gomiti e talloni, per ammorbidire e nutrire la pelle di quelle zone, fisiologicamente secche e screpolate.
Hai già provato i prodotti solari in olio secco a base di Monoi di Tahiti firmati MTJ?

Scopri tutta la linea e goditi la tua estate di bellezza!
Prova i prodotti di Procosmet, guarda la nostra proposta e scopri la nostra filosofia:

🇮🇹 Made in Italy
🍃 Prodotti a base di estratti vegetali
🐰 Prodotti Cruelty Free
✅ Qualità certificata e riconosciuta

Seguici su Facebook ed Instagram e iscriviti alla nostra newsletter per essere sempre aggiornato sui nostri prodotti e scoprire le nuove opportunità per la tua bellezza e la cura dei tuoi capelli.

POTREBBE INTERESSARTI ANCHE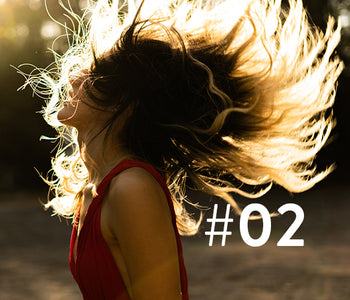 Stress is one of the most frequent causes of hair loss: choose 2 Energy treatment to counteract hair loss and find them more toned, energetic and vital!
In this period of stress it is important to take care of yourself and your hair: #I stay at home And create your new beauty routine, giving you an excellent...