#iorestoacasa
coenzima q10:
cos'è e a cosa serve

Il migliore alleato contro l'invecchiamento della pelle

In questo periodo di stress è importante prendersi cura di sé e dei propri capelli: #IoRestoaCasa e crea la tua nuova routine di bellezza, regalandoti un trattamento professionale d'eccellenza direttamente a casa tua!
Relax, calore e benessere ma anche scottature ed eritemi: questi sono i pro e i contro dell'esposizione solare. Uno degli effetti meno noti ed evidenti del sole però è l'invecchiamento della pelle, anche detto photo-aging. In questo articolo scopriremo come proteggerci da questo fenomeno grazie ad un potente alleato: il coenzima Q10.

Il Coenzima Q10 è un potente antiossidante ed è presente in ogni cellula dell'organismo.

Tra i suoi compiti c'è quello di favorire la produzione di energia all'interno delle cellule, offrendo la possibilità di renderla disponibile per le esigenze delle varie cellule del nostro corpo. Naturalmente anche la pelle ne trae grandi vantaggi.

Con il trascorrere del tempo il Coenzima Q10 diminuisce, causando un calo progressivo e naturale dell'efficienza energetica dell'organismo e dell'azione antiossidante.

Grazie alle sue eccellenti capacità di contrastare i radicali liberi il Coenzima Q10 assicura grandi effetti anti-aging e viene ampiamente utilizzato anche nei prodotti cosmetici e di bellezza, per contrastare l'invecchiamento naturale della pelle e mantenere elastici e levigati i tessuti cutanei. come creme antirughe per la pelle, sieri per il contorno occhi, prodotti abbronzanti viso e corpo.

Vediamo alcuni usi del Coenzima Q10 in cosmesi.

I BENEFICI DEL COENZIMA Q10 NEI PRODOTTI SOLARI
Fra i prodotti cosmetici a base di Coenzima Q10, abbiamo un'ampia scelta di solari abbronzanti, attivatori e protezioni per corpo e viso.

Questo grazie all'azione anti-aging naturale di questa molecola che contrasta i danni dei radicali liberi subiti dalla pelle durante l'esposizione al sole.

Spesso infatti, ci preoccupiamo prevalentemente dei danni visibili che il sole può arrecare alla nostra pelle come scottature, eritemi e arrossamenti, quando ci esponiamo ai suoi raggi senza adeguate protezioni o filtri.

In realtà esistono numerosi effetti negativi nascosti causati dal sole, fra cui appunto l'accelerazione dell'invecchiamento fisiologico della pelle. Un'eccessiva esposizione senza adeguate protezioni può generare danni causati dai radicali liberi che spesso agiscono in tempi rapidissimi. Possiamo descriverli come molecole ossidanti che sottraggono elettroni ad altre molecole rendendole instabili, quindi generando potenziali cause di deterioramento.

Per evitare che i radicali liberi arrechino troppo facilmente danni alla nostra pelle, togliendole l'originaria levigatezza ed elasticità e per prevenire questa tipologia di effetti negativi causati dal sole, come l'invecchiamento della pelle, è fondamentale utilizzare i migliori prodotti formulati per specifiche esigenze per garantire un'abbronzatura in tutta sicurezza e protezione.
CHE RISULTATI OTTENGO USANDO SOLARI A BASE DI COENZIMA Q10?
I prodotti solari corpo contenenti Il Coenzima Q 10 usati regolarmente generano numerosi benefici per la pelle durante e dopo l'esposizione solare:

• Rallentano l'invecchiamento naturale della pelle causato dall'esposizione al sole

• Contrastano gli effetti nocivi dei radicali liberi grazie al potere anti-aging

• Rendono la pelle elastica e levigata, attenuando i segni del tempo e del sole

• Sono potenti antiossidanti e quindi proteggono efficacemente la pelle

Procosmet ha sempre fatto della ricerca cosmetica uno dei suoi punti di forza per ottenere le migliori formule a base di pregiati ingredienti naturali e specifici per ogni esigenza, associando l'efficacia delle materie prime, con la gradevolezza delle texture e delle profumazioni.
Hai già provato i solari della linea Sunsystem di Napura?

Liquid error (sections/pf-179167ad line 66): product form must be given a product
Liquid error (sections/pf-179167ad line 66): product form must be given a product
Prova i prodotti di Procosmet, guarda la nostra proposta e scopri la nostra filosofia:

🇮🇹 Made in Italy
🍃 Prodotti a base di estratti vegetali
🐰 Prodotti Cruelty Free
✅ Qualità certificata e riconosciuta

Seguici su Facebook ed Instagram e iscriviti alla nostra newsletter per essere sempre aggiornato sui nostri prodotti e scoprire le nuove opportunità per la tua bellezza e la cura dei tuoi capelli.

POTREBBE INTERESSARTI ANCHE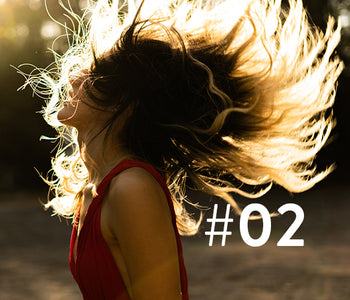 Stress is one of the most frequent causes of hair loss: choose 2 Energy treatment to counteract hair loss and find them more toned, energetic and vital!
In this period of stress it is important to take care of yourself and your hair: #I stay at home And create your new beauty routine, giving you an excellent...