#iorestoacasa
TENSIOATTIVI SLS-SLES E TENSIOATTIVI NATURALI: COME SCEGLIERE LO SHAMPOO

I pro e i contro dei diversi tensioattivi

In questo periodo di stress è importante prendersi cura di sé e dei propri capelli: #IoRestoaCasa e crea la tua nuova routine di bellezza, regalandoti un trattamento professionale d'eccellenza direttamente a casa tua!
I consumatori di prodotti cosmetici e non solo, oggi giorno, sono sempre più preparati, esigenti e attenti nella scelta di prodotti giusti che riescano a rispondere ad esigenze di bellezza e di sicurezza per pelle e capelli.

Un tema di cui si parla molto oggi sono i tensioattivi presenti all'interno degli shampoo. Vediamo insieme cosa sono e come valutarli.

I tensioattivi sono tra gli ingredienti principali di prodotti di bellezza quali shampoo e balsamo; più specificamente quelli utilizzati negli shampoo sono molecole che hanno la capacità di eliminare lo sporco e il grasso dai capelli durante il lavaggio, mentre quelli che troviamo nei balsami offrono la possibilità di rendere i capelli più pettinabili e morbidi.
Ecco alcune delle loro azioni:

-Eliminano facilmente lo sporco depositato sul capello
-Producono schiuma
-Si mescolano facilmente a sostanze acquose e oleose
-Abbassano la tensione superficiale di un liquido, favorendo la bagnabilità delle superfici
-Abbassano l'elettrostaticità dei capelli (nei balsami questo è più evidente)
-Rendono i capelli più morbidi e pettinabili
I tensioattivi possono essere di origine naturale oppure prodotti per sintesi chimica e sono ampiamente utilizzati in ambito cosmetico, farmaceutico e nei settori della pulizia e l'igiene degli ambienti.

TENSIOATTIVI NATURALI DELICATI:
Uno shampoo delicato deve avere la proprietà di eliminare i residui di sporco dal capello senza intaccare in alcun modo lo strato cheratinico del capello stesso.

I tensioattivi naturali SLS e SLES FREE, favoriscono questo processo, lavando delicatamente pelle e capelli.

Come si riconoscono concretamente, al di là della formulazione?

I prodotti a base di tensioattivi naturali lasciano una sensazione di leggerezza e pulito sui capelli e sul cuoio capelluto.

Hanno inoltre il potere di salvaguardare il ph della pelle, proteggendola dagli agenti irritanti esterni, per un beneficio immediato e nelle ore successive al lavaggio.

I tensioattivi naturali sono di derivazione vegetale, vengono ricavati ad esempio dalle palme da olio o da cocco, dal grano, dal seme della noce moscata o da altri organismi vegetali ricchi di grassi.
LO SHAMPOO DELICATO LAVA POCO?
La capacità di detergenza di uno shampoo delicato (SLS e SLES FREE) è legata ad un gioco di cariche elettriche che è possibile riconoscere anche nelle molecole di tensioattivi di derivazione naturale che rimuovono lo sporco dal capello lasciandone la superficie esterna intatta e preservandone le sue proprietà.

La vera delicatezza consiste proprio nel modo in cui essi agiscono ed il mondo vegetale offre molecole in cui le cariche lavanti fanno parte di complessi molto rispettosi verso pelle e capelli.

Questo è un aspetto fondamentale nella nostra routine di lavaggio, soprattutto in caso di lavaggi frequenti e quotidiani.

Spesso associamo la capacità pulente di uno shampoo alla quantità di schiuma che esso produce.

Gli shampoo che contengono tensioattivi naturali, in genere, producono una schiuma molto cremosa, compatta e fatta di piccolissime bollicine e questo è un indicatore di delicatezza. E la componente lavante è assolutamente garantita.
TENSIOATTIVI DI DERIVAZIONE NON NATURALE:
Concludiamo il nostro articolo raccontandovi anche le caratteristiche che cosa sono i tensioattivi di derivazione non naturale, per darvi tutti gli elementi per poter indirizzare meglio la vostra scelta.

Uno dei tensioattivi di provenienza non naturale largamente utilizzato più frequente è lo SLES (Lauril Etere Solfato di Sodio), uno dei più utilizzati nei comuni shampoo grazie al buon rapporto fra potere schiumogeno e prezzo.

Un altro tipo di tensioattivi di provenienza non naturale è SLS (Laurilsolfato di Sodio), che ha come proprietà quella di generare la schiuma durante l'uso dello shampoo.

Questi tensioattivi rimangono sulla pelle e sulla cute per diverse ore anche dopo il lavaggio, per questo è importante risciacquare accuratamente i capelli e scegliere prodotti il più delicati possibili.
LA SCELTA DI PROCOSMET
Da vent'anni Procosmet ha scelto di produrre solo shampoo SLS e SLES FREE, privilegiando l'estrazione naturale e la delicatezza dei tensioattivi, per un rispetto della cute, un effetto prolungato di pulizia, leggerezza sui capelli, preservandone lo strato cheratinico e le sue componenti intrinseche e naturali.
Hai già provato gli shampoo e maschere SLS e SLES FREE di Napura?
Scopri tutta la linea, per capelli puliti, leggeri e meravigliosi.

Provali Subito
Prova i prodotti di Procosmet, guarda la nostra proposta e scopri la nostra filosofia:

🇮🇹 Made in Italy
🍃 Prodotti a base di estratti vegetali
🐰 Prodotti Cruelty Free
✅ Qualità certificata e riconosciuta

Seguici su Facebook ed Instagram e iscriviti alla nostra newsletter per essere sempre aggiornato sui nostri prodotti e scoprire le nuove opportunità per la tua bellezza e la cura dei tuoi capelli.

POTREBBE INTERESSARTI ANCHE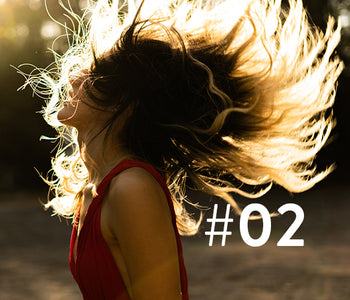 Stress is one of the most frequent causes of hair loss: choose 2 Energy treatment to counteract hair loss and find them more toned, energetic and vital!
In this period of stress it is important to take care of yourself and your hair: #I stay at home And create your new beauty routine, giving you an excellent...